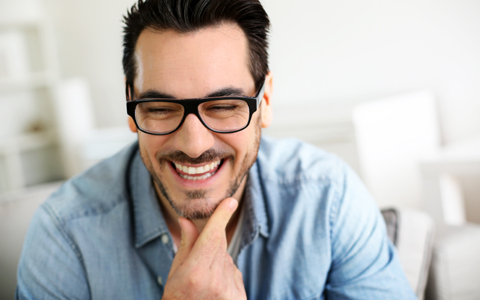 Foy Aesthetic and Family Dentistry uses Opalescence teeth-whitening products to help you get the bright smile of your dreams. Opalescence is distributed by licensed dental professionals and administered by the patient at home, which makes teeth whitening simple and easy! The gel comes in a variety of strengths depending on the desired results.
Teeth Stains
Stains on enamel have two classifications: extrinsic or intrinsic. Extrinsic stains are on the surface of teeth, whereas intrinsic stains are in tiny cracks in tooth enamel and can even penetrate into the layers of tooth beneath the enamel. Our professional teeth whitening products are designed to target both extrinsic and intrinsic stains.
How It Works
Opalescence teeth whitening gel has an active whitening agent that gets to the discolored molecules by penetrating the tooth enamel. The whitening agent contains oxygen molecules that react with the discolored molecules and break their bonds, diminishing the stain. The oxygen molecules spread through the enamel, breaking up the stains across the tooth.
What To Do
Opalescence teeth whitening gel is prescribed by dentists, but is administered yourself from the comfort of your own home. The gel is placed in a retainer-like tray and the tray is placed on the teeth. It can be worn for as little as fifteen minutes, but also can be worn while sleeping or for longer periods of time depending on dentist recommendations and desired result.
How Long Does It Take?
While every person responds differently to teeth whitening treatments, there are general guidelines that dictate how long teeth whitening treatments will take. Typically, yellow or brown stains are easier to remove than teeth that have become grayish or bluish. Additionally, younger patients' teeth generally whiten more quickly than older patients. Each patient is different, so you should discuss individual treatment length with Dr. Foy.
How Long Does It Last?
Opalescence teeth whitening results are very stable, which means that your bright white smile remains even after you stop the treatment. Since Opalescence is administered at home, touch-up treatments are convenient and quick.