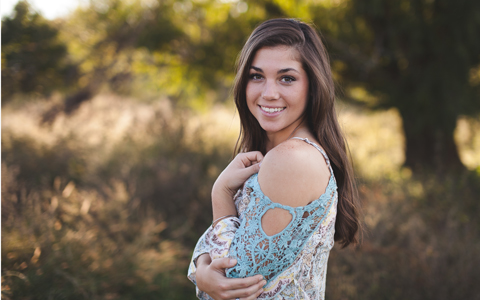 Invisalign is currently the leading provider of clear braces, and Dr. Foy is a certified Invisalign Preferred Provider. Recover the confidence of straight teeth without the hassle of brackets, wires, and constant orthodontist visits. Typically, Invisalign takes about twelve months to completely straighten teeth. Visit our office to begin the Invisalign process.
How does Invisalign work?
As with any dental work, the process begins with a consultation with Dr. Foy. In order to decide the method of treatment, Dr. Foy will scan and map your teeth. With state-of-the-art scanning technology, you won't have to endure goopy putty to get a mold of your mouth. After deciding which teeth need to be moved or straightened, your aligners are custom made to fit your mouth.
The scan of your mouth is used to make exact, custom molds for your aligners, which are a bit like clear retainers. Each set of aligners is designed to move your teeth a little bit at a time. After the aligners are made, the top is trimmed to fit your gum line, making them more comfortable and less noticeable.
Since aligners are more like retainers than traditional braces, you'll need to take them out to eat or drink. This means that you won't spend hours getting food pieces out of brackets and wires like you would with traditional braces.
After eating or drinking, be sure to brush your teeth before putting them back in. Invisalign recommends that you wear your aligners twenty to twenty-two hours a day for best results.
You will change your aligner every one to two weeks, depending on Dr. Foy's treatment plan. Every six to eight weeks, you'll need to come in to the office for a progress check and to pick up the next sets of aligners. Aligners need to be rinsed and gently brushed with your toothbrush each night to keep them clean.
The best part of Invisalign aligners is that they are completely clear! The custom aligners, make from a scan of your mouth and trimmed to fit perfect, will give you quicker results than traditional braces without the wires that distract from your beautiful smile.
Invisalign takes around twelve months— twice as fast as traditional braces! Enjoy your straight teeth without the intrusive feeling of metal brackets and wires, and get your perfect smile faster with Invisalign. Call the office to set up an appointment with Foy Aesthetic and Family Dentistry and get started on your Invisalign journey.