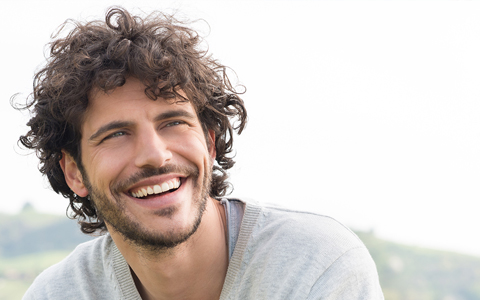 When you have completely lost teeth due to an accident, gum disease, or age, dental implants can be a great way to replace a missing tooth and regain complete normal activity. Dental implants will have you talking, eating, and smiling again! Implants are completely natural-looking and are resistant to damage. We both place and restore dental implants in-office, making it easy and convenient for you to return to a natural smile!
The Implant Process
There are three main parts of a dental implant: the implant itself, which is placed in the jawbone and fuses with the bone; the abutment, which connects the implant and the new tooth; and the crown or denture that replaces the missing tooth, called a "restoration."
After the initial consultation, Dr. Foy will work with you to set up a treatment plan and an estimated amount of time for the implant process. The total time varies from patient to patient, depending on medical and dental history, jawbone condition, and other factors that will be evaluated by Dr. Foy.
The implant process is started with the implant itself. It is placed in the jawbone and is allowed to bond to the natural bone. This part takes time, as we must wait for the body to fully accept the implant rod. However, the time is worth the beautiful smile that implants bring!
While the implant fuses with the jawbone, we make custom crowns to replace your missing teeth. With a variety of materials and colors, we make sure that the crown matches your natural teeth exactly, which is part of what makes dental implants such a good replacement for missing teeth. When the implant is ready, the crown is attached to the implant with an abutment.
Dental implants are the strongest solution for missing teeth; with implant technology combined with customized colors, these new teeth look, feel, and function exactly like natural teeth.
Implant Restoration
The implant itself, which is placed in the jawbone, is called the "post." After the post is placed, the process to add the crown that will replace the missing tooth is called implant restoration. We place the custom-made crown on the post, filling the gap left by the missing tooth. We would love to see you for a consultation to create a dental implant plan that works for you!