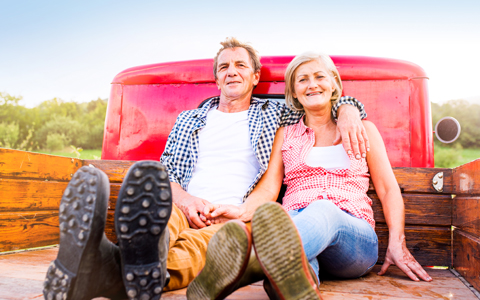 Dental implants and bridgework are designed to replace teeth, but for large gaps of teeth, dentures often are the best solution. Dr. Foy is experienced with all kinds of dentures, including traditional dentures and implant-supported dentures.
At Foy Aesthetic and Family Dentistry, we can make a set of custom dentures that will restore your ability to eat, talk, and smile. Full or partial tooth loss can result in nutritional problems and other health issues, so it's important to replace those teeth! We are happy to help with full or partial denture needs.
Types of Dentures
Implant-retained dentures are sets of teeth connected to abutments, which connect to implants placed in the jawbone and fused to the bone. Traditional dentures can be taken out for sleep or cleaning and are held in place with suction.
Full dentures replace all of the teeth in the mouth, which means that Dr. Foy will have to remove the remaining teeth and allow your mouth to heal before fitting the full set of dentures. Full dentures are fixed on a plate that sits on the roof of the mouth.
Partial dentures are ideal for those who have a few teeth in a row missing, but are not close to needing full dentures. Partial dentures use clasps that affix to the back portion of the surrounding teeth to remain in place.
Adjusting to Dentures
At first, new dentures can feel loose before the muscles in your mouth learn to keep them in place. Additionally, dentures can cause minor gum irritation and increased saliva flow as the mouth adjusts to the new teeth. Dentures are made to look as close as possible to natural teeth, so they will not look odd. They will also fill out cheeks that have become sunken from missing teeth.
Dentures restore the feeling and function of natural teeth. You will be able to chew, talk, laugh, and smile just like you used to! While dentures take some time to get used to, the benefits of having a full set of teeth, including gum protection and nutritional benefits, are worth it!